Company
Nexans supports the Museum of Modern Art in Paris
2021. 6. 3.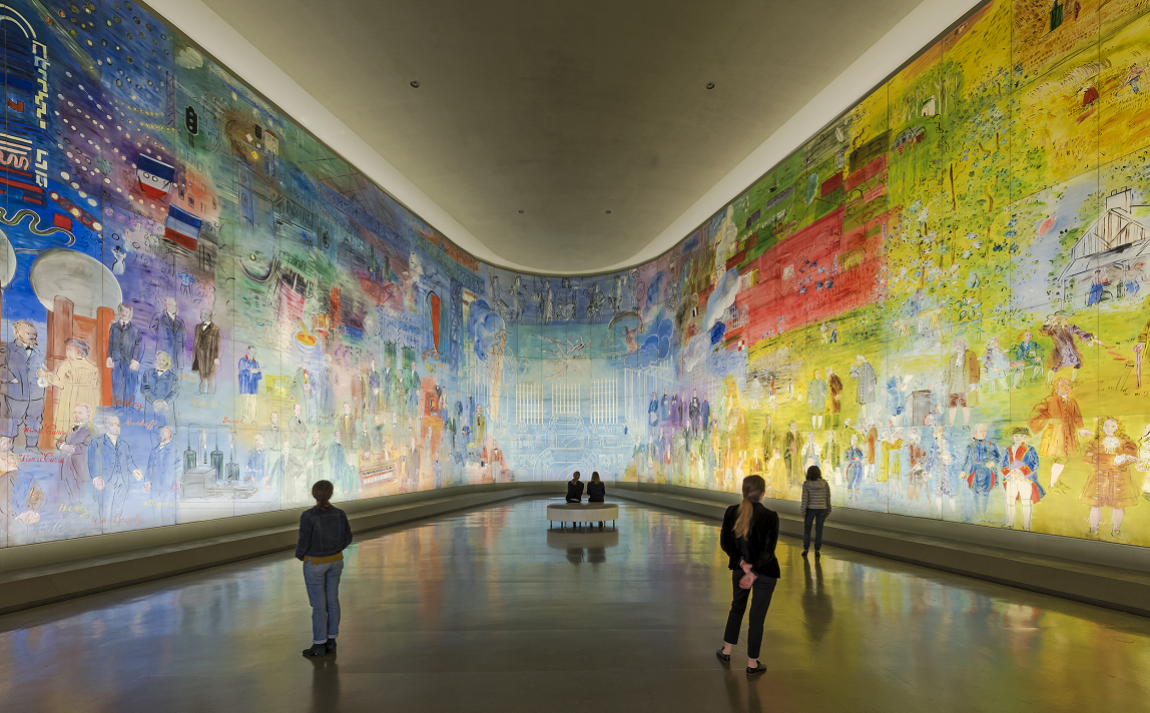 Nexans partners with the Museum of Modern Art in Paris to develop an educational tool around one of its icons, "La Fée Électricité" by Raoul Dufy.
This educational tool is also intended to become an evolving content platform via its dedicated website and a program of thematic podcasts.
Paris, June 3, 2021 – As a global player in the energy transition, Nexans has been playing a crucial role in the electrification of the planet for over 120 years. These are years of innovation, flagship projects and international growth as illustrated in this film on Nexans and the history of electricity: https://www.nexans.com/en/newsroom/news/details/2020/06/Nexans-full-story.html.
With this in mind, Nexans naturally wanted to be a partner of the Museum of Modern Art in Paris for its project on Raoul Dufy's masterpiece "La Fée Électricité" [The Electricity Fairy].
600 m2
the size of The Electricity Fairy
108
scientists and intellectuals portrayed in the painting
1937
the painting was finished
The Museum of Modern Art is developing a free digital mediation tool around this great painting of more than 600m2, one of the largest modern art creations in the world. His monumental work represents, through the portraits of 108 scientists and intellectuals, the history of electricity and its many applications. Commissioned for the International Exhibition of Arts and Techniques in modern life in 1937, Raoul Dufy gives us a precious testimonial on the incredible quest for technological progress that animated those years, while allowing us to put it into perspective through current issues. The Electricity Fairy allows visitors of the museum, including many young people and students, to discover the history of electricity in a fun, original and modern way. This approach is also an awareness to the notion of progress through time.
" We are very enthusiastic about being associated with this project of the Museum of Modern Art, which is both innovative and educational, to highlight Raoul Dufy's masterpiece, the Electricity Fairy. It will illustrate in an original way the core business of Nexans around energy and its supply "
Christopher Guérin
Nexans' CEO
Nexans is proud to contribute to the design and development of a tool integrating an enhanced reality device and a dedicated website. The enhanced reality exploration will offer visitors an experience that combines art and science by providing content on the artwork as well as scientific popularization.
" For the Museum of Modern Art, Nexans' support is part of a process of valuing and re-discovering the richness of its collection. By linking arts, sciences and industry, this partnership will enrich and renew the understanding of the "Electricity Fairy" beyond the strictly artistic field. This support is part of a large-scale digital mediation project designed to bring this masterpiece to more diverse audiences around the world. "
Fabrice Hergott
Director of the Museum of Modern Art in Paris
Our websites
Select your country to find our products and solutions